Home
WELCOME TO COS RENTALS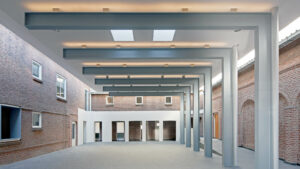 This state of the art complex serves as the ideal meeting space for any and all events. With multiple meeting rooms at different sizes, we more than have the capacity for your meeting.
In addition to your booking, you will also have the option of adding other facilities to your meeting, such as uses of our modern audio and visual equipment, as well as our fully functional kitchen and utensils for all your culinary needs
We'd like to ask our more regular customers to contact our offices for more information on the pricing of recurring bookings. Contact us via info@cosrentals.nl for more information!
Contact Details
COS Rentals
Church of Our Saviour
Koningin Marialaan 2
2595GB The Hague
The Netherlands
Email:
info@cosrentals.nl
Phone: +31 (0)70 324 3024